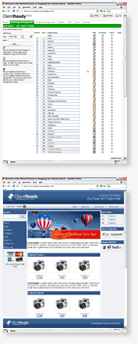 Online Demo
Finally you get a chance to look at a working shopping cart that is running our software. This shopping cart has many features that we offer. The look and feel of this shopping cart represents what our Starter package comes with.



List of Features
Product Reviews
Related Items
Best Sellers
Most Popular
Specials
Coupon Codes / Discounts
User Login
Complex Product Options
Demo
Click Here to view the demo shopping cart.