Secure Credit Card Transactions
Starting an online business has never been easier! ClientReady's shopping cart software - ClientCart - is a complete ecommerce solution that allows you to fully customize your website content and layout without any prior web design/ programming experience.

Call us toll free at (877) 434-2096 to learn more about starting your project.
Custom Shipping
This Page is reserved for internal shipping calculations. You can place the price that you charge your owner operators.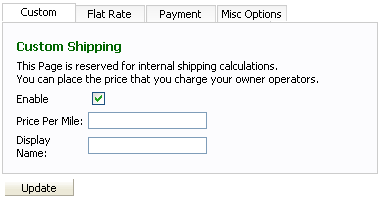 Flat Rate Shipping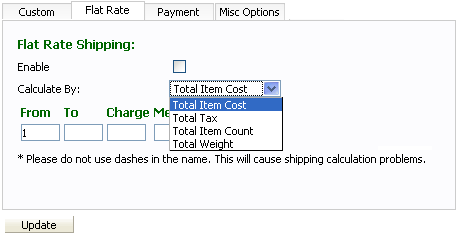 Self Process Payment Options



Authorize Net Payment Options
The Authorize.Net Payment Gateway can help you accept credit card and electronic check payments quickly and affordably. More than 175,000 merchants trust Authorize.Net to manage their transactions, help prevent fraud, and grow their business.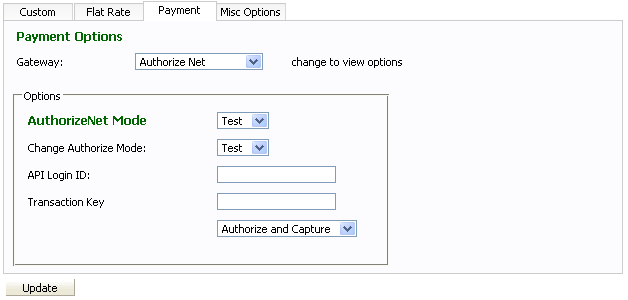 VeriSign Payment Options
VeriSign
operates intelligent infrastructure services that enable and protect billions of interactions every day across the worlds voice and data networks.

LinkPoint API Payment Options
LinkPoint International Hardware Solutions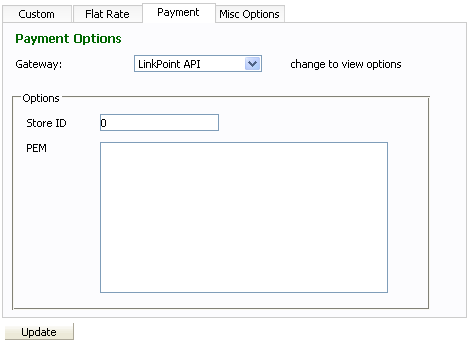 eProcessing Payment Options
Provides real-time transaction processing and e-commerce services.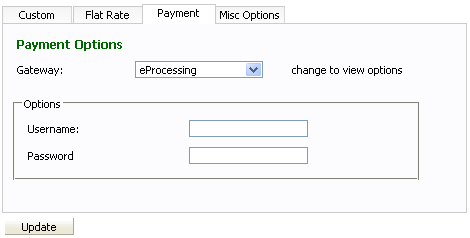 PayPal Pro Payment Options
PayPal lets you send money to anyone with email. PayPal is free for consumers and works seamlessly with your existing credit card and checking account.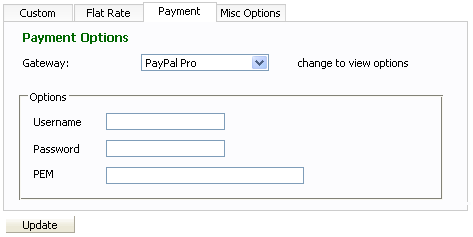 Misc Options