Logging In
You can begin using your site immediately and it's never been easier to set it up just the way you want it!
To find out more, you can Take the Tour, or look at how easy it is to perform general functions like adding a page or editing your site's text.
Go to your web site address, but add '/login/' to the end of it (as in www.SmithandJones.com/login/)
Click 'Enter' to go there
Enter your Username and Password on the right side of the screen
You'll be taken to the Site Control Panel where you can do just about anything to your site.
You'll arrive at a page that says ClientReady at the top of it, and has a heading that says "Website Login" – it looks like this:
Login Screen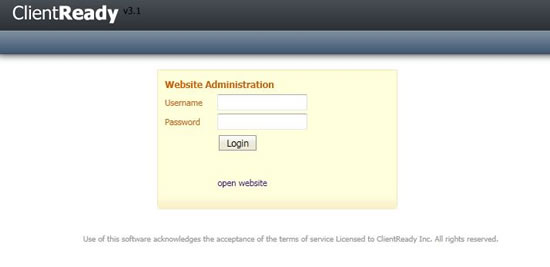 Site Control Panel Screen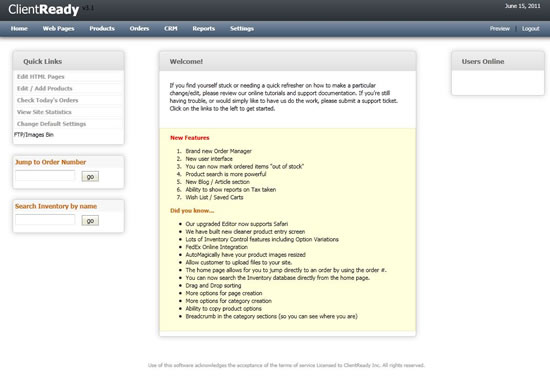 next page in tour >>